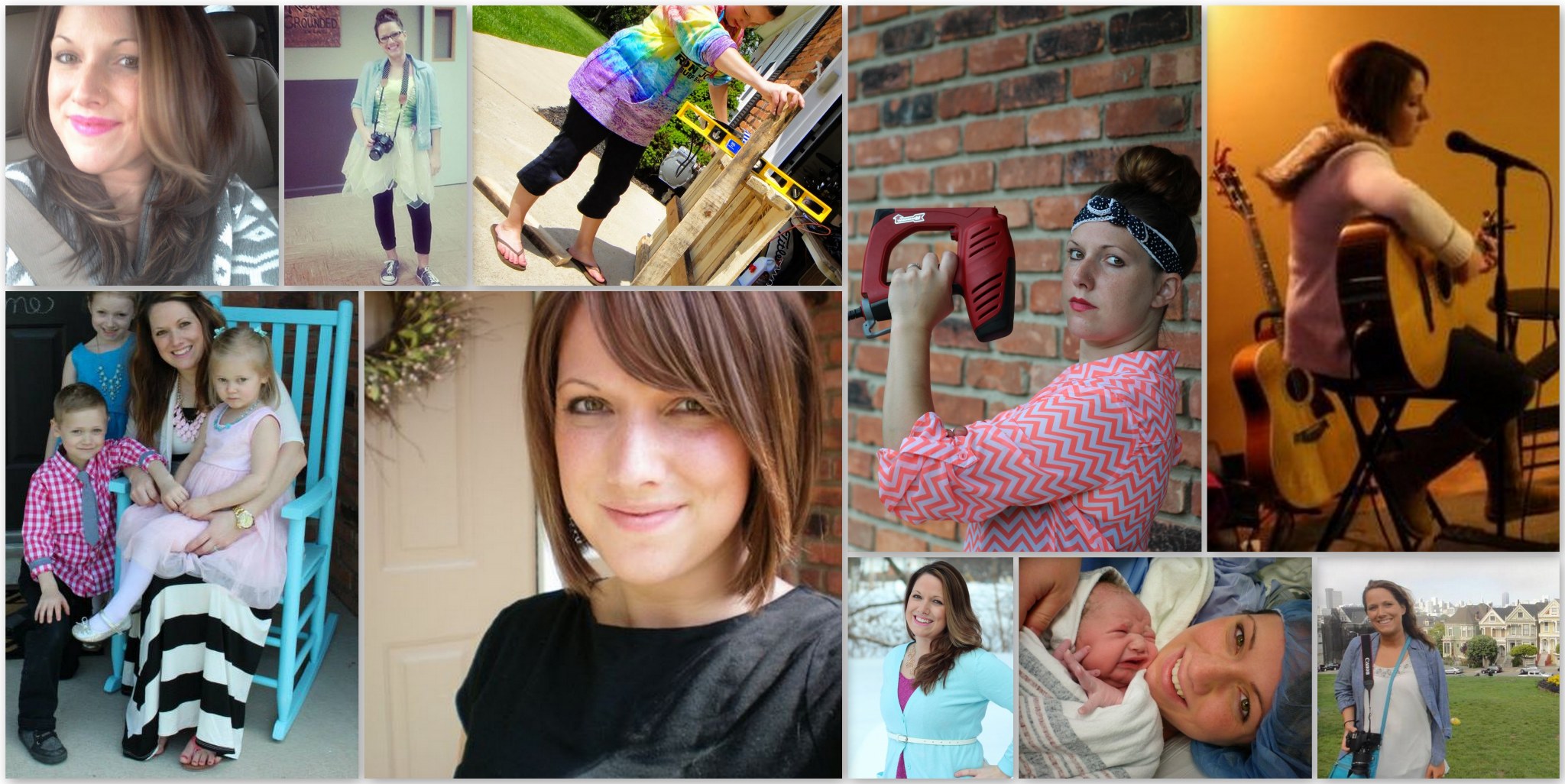 ABOUT SARAH
I am full-time mom to 3, wife and "second generation" home-educator.
I love singing, creating, thrifting and eating. I hate doing laundry and am not a huge fan of cooking. I like fast and easy recipes, using healthy, inexpensive ingredients. I love the idea of clean eating and gardening, though I must have blocked all experiences of family gardening as a child out of my memory. I started a small salsa garden this year and had to hit the books (aka pinterest) to learn how. I love how excited my kids have been to grow their own vegetables! I love kitchen gadgets, Behr paint, diet Dr. Pepper, coffee with cream and UNsweetened ice tea. I'm not a huge chocolate fan, I prefer candy or fruity desserts.  I'll try to DIY anything if it will save money. If I don't know how to do something, I google it, and when all else fails, use spray paint!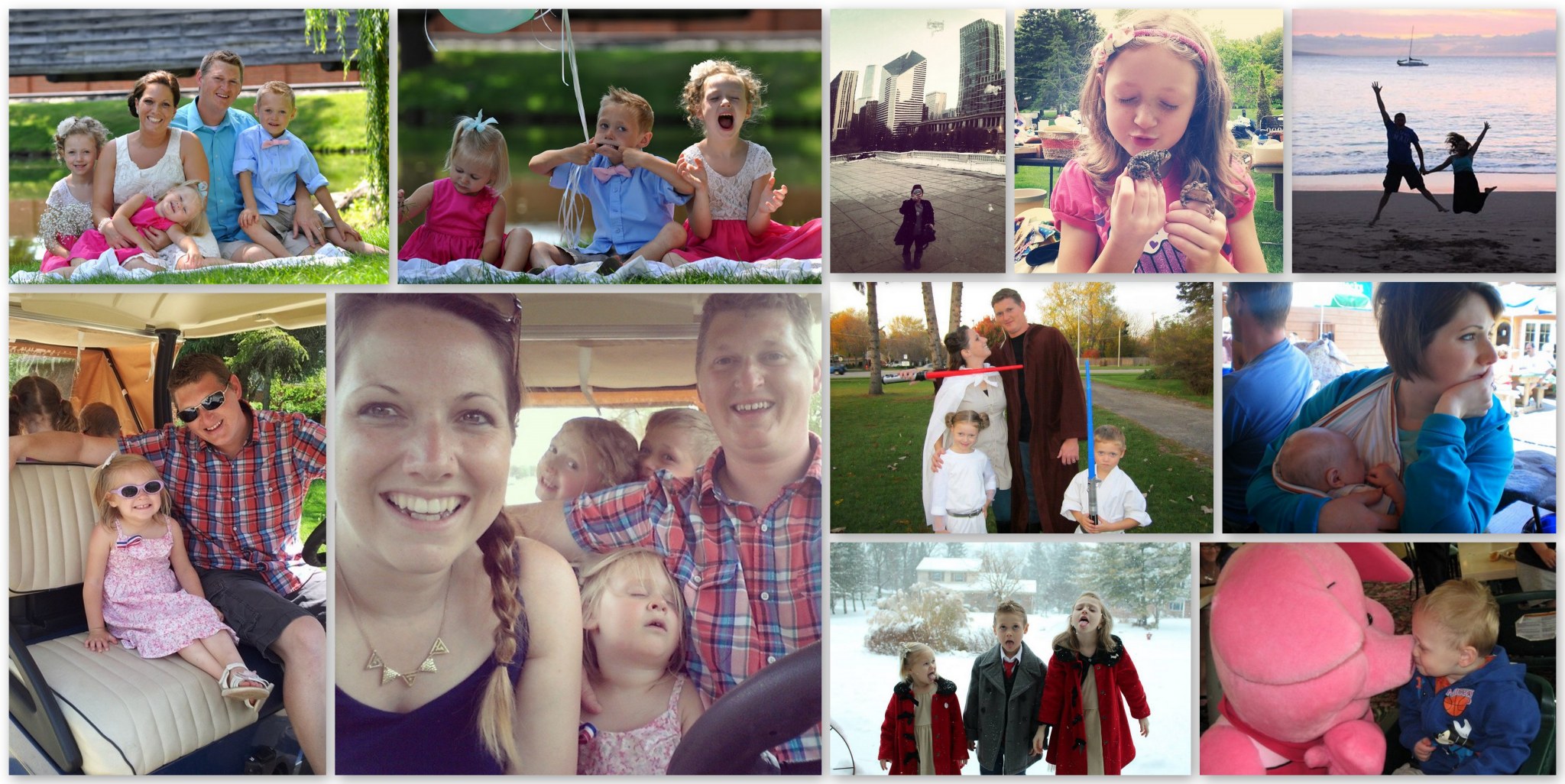 Our family is on the move… but we're usually doing it together! We have full, active lives. But we do our best to stay away from stress and we don't pack our days full of unnecessary busyness. We love going places and seeing new things, and there are very few things we'll do or places we'll go without taking our kids along.
One of the reasons homeschooling makes so much sense for us, is that we love doing things with our kids! We purposefully don't tie ourselves down with a lot of weekly, scheduled events or classes. We value flexibility. Because of that, I would rather skip signing my kids up for t-ball or gymnastics classes that are going to tie us down, and instead, leave our schedule open to jumping in the car going on an adventure. Not so say we're against those kinds of things. We're just very purposeful in the things we do choose to commit to.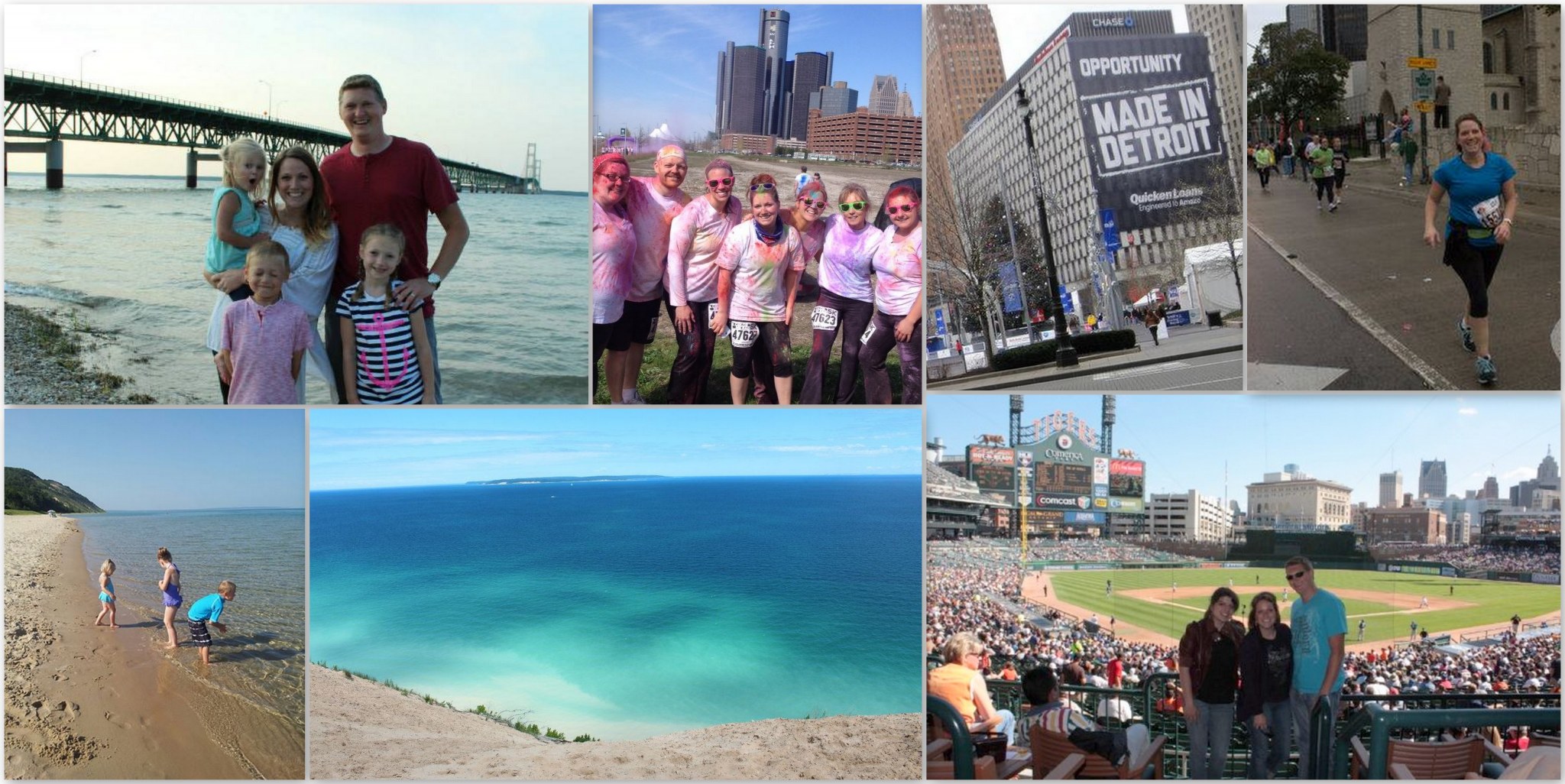 A Girl from Michigan, A Boy from New Jersey and a Mission Trip to Mexico
I was born and raised a Michigan girl. My mom is a nurse and my dad is a Pastor. We've lived in beautiful spots all over the state of Michigan. My mom made the tough decision to try homeschooling me and my siblings back before it was "technically legal." A lot has changed since then and more than ever I am grateful for the freedom to stay home and educate my own kids.
I met my husband in Mexico. My church from Michigan and his church  from New Jersey were both in the same spot at the same time, coming along side a local missionary and church in Matamorous. We served together 3 different Summers doing medical work, VBS and music. When we flew away from each other that final time, I cried and told my friends "that's the guy I want to marry." He left and assumed we'd never see each other and went on with his life!
We both dated other people and went on to college. We kept in contact through email for a while, and eventually stopped communication. September 11, 2001 I was at college in Grand Rapids, Michigan. He was at college in Pennsylvania. I thought of him that day, knowing his family lived only 40 minutes outside the city. We ended up talking that day on AOL instant messenger (remember those days?)!
We began talking again and I invited him to come visit my family. The church we were at was in need of a youth pastor intern and he just happened to be seeking an internship. The rest is history.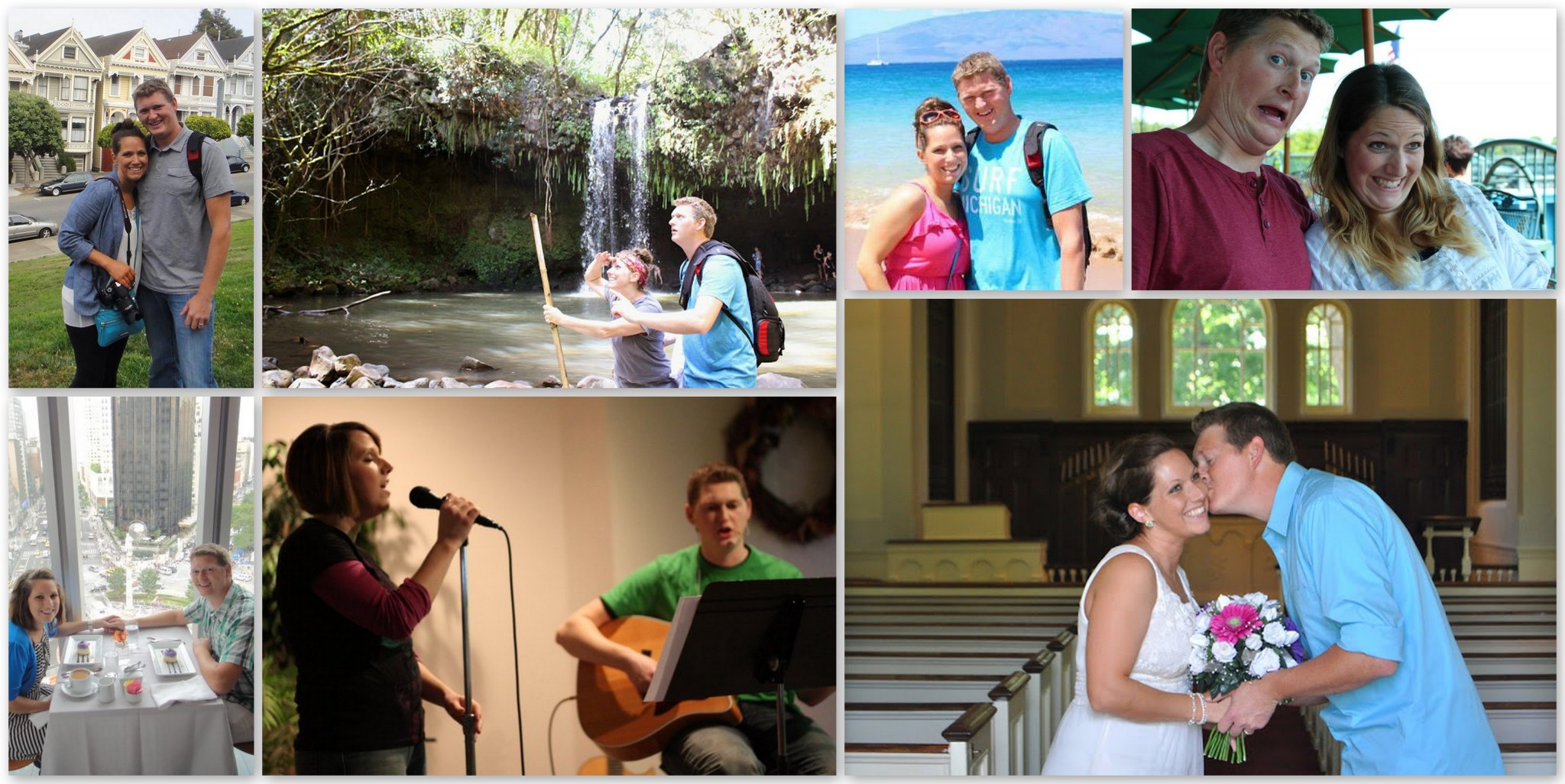 Jay and I celebrated 10 years of marriage last August. 10 years of ups and downs, struggles, fights, tears, laughter and food. Lots of food.
We're currently in the metro Detroit area. My husband is a youth and music pastor. Which translated, means we do a lot of trips with teenagers, frequently host hangouts in our home, plan ugly Christmas sweater parties, go to camp, rock concerts, play video games and coordinate service projects. Our kids are usually right there with us and they refer to the teens as "the big kids." At least we've always got plenty of babysitting options! We also lead worship music at our church on a weekly basis and have guitars lining the walls of our home.
ABOUT JULIA
I have a degree in finance from Cedarville University. I spent 4 years in banking before my husband and I decided to purchase and operate a DirectBuy franchise together. The business demanded more time than we were willing to give and still be the parents we wanted to our growing family. On the four year anniversary of owning the business we sold it, and I have been a stay-at-home mom since. It has taken some time to adjust to being home with kids and not being part of the workforce, but it is rewarding to be with our children. I look forward to sharing things that have been helpful in my life with you!!
And we know that in all things God works for the good of those who love him, who have been called according to his purpose. Romans 8:28
So whether you eat or drink or whatever you do, 
do it all for the glory of God. 1 Corinthians 10:31