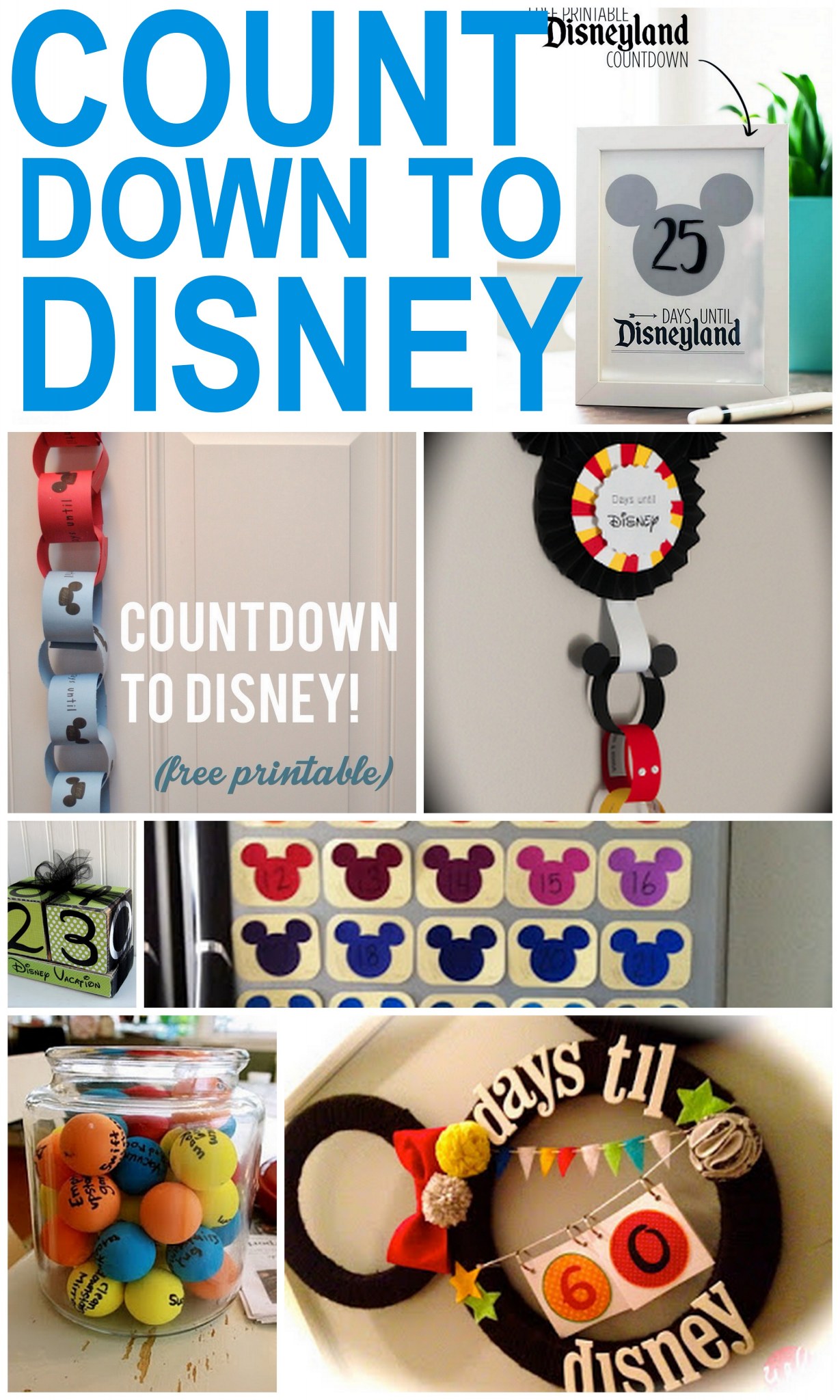 Disney on the brain? Whether you are taking your kids to Disney World for the first time or you have been several, something magical happens as you get closer to Disney departure day!  Here are some really cute ways to Count Down to Disney…
3dtravlecompany.com
has this very cute idea. Make a banner with two layers, the top has numbers and then every day your little ones flip it to expose Mickey.
You could add anything Disney to this you wanted. Get Creative or
use the tutorial.
 Thanks, willowbeehandmade.com!
Found these three on Pinterest, but couldn't find an originator.  If you can, let me know and I'll cite them!
These sticks have an activity every other day for your kids to enjoy!
Write an activity that you would normally do and incorporate a Disney theme.  "Clean the Magic Mirror" or Make Mickey Mouse Pancakes
Spray paint styrofoam, cut construction paper, glue them to craft sticks. Write the number of days left on each star.
Make it so easy, no one can get confused!!
Use the KISS principle and use contact paper and a dry erase marker!!