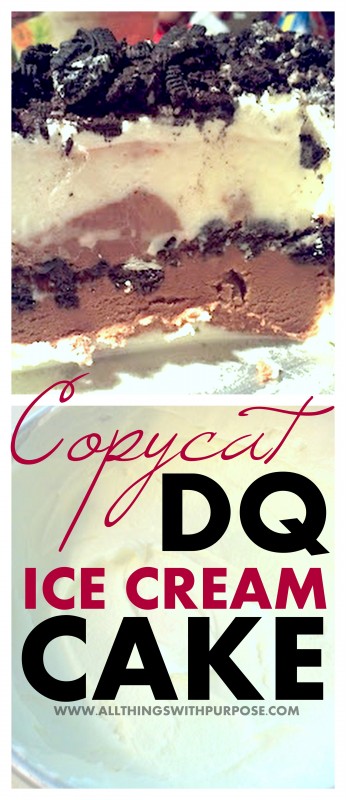 I Looove Dairy Queen Ice Cream Cake! But, it's fairly expensive.
Here is the recipe I've used, quite a few times, to recreate the goodness:
What You Need 
1 Package Oreo Cookies or Store Brand Chocolate Cookies
1 Container Vanilla Ice Cream (or flavor of your choice)
1 Container Chocolate Ice Cream (or flavor of your choice)
1 Cup Chocolate Syrup, Hot Fudge or Magic Shell (enough to coat crumbs and turn into a thick "goo" that is easily spreadable)
1 Container Frozen Whipped Topping
1 Spring Form Pan (for easy removal!)
1 Tablespoon Butter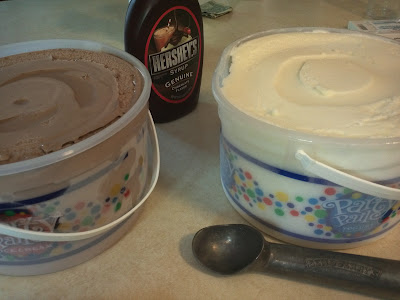 1. I started with the super cheap pails of chocolate and vanilla ice cream. I wouldn't necessarily recommend this, as it doesn't taste all that great. But hey, it's up to you to use whatever you like!



style="display:block"
data-ad-client="ca-pub-4924731485471667"
data-ad-slot="7309144554"
data-ad-format="auto">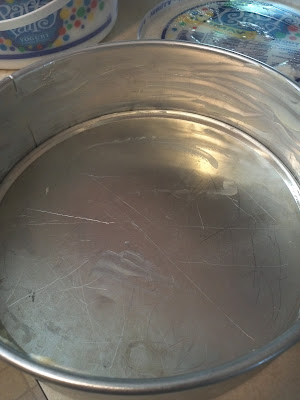 2. Begin by letting the ice cream soften. Butter the bottom and sides of your pan, then spread a thin layer of vanilla ice cream on the bottom and sides, all the way to the top.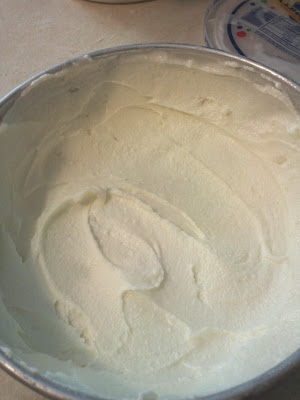 3. Spread a layer of chocolate ice cream to fill the pan half way up.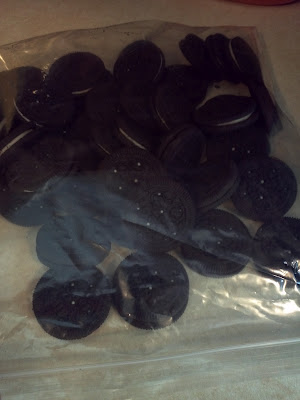 4. Fill a plastic bag with Oreo cookies (or store brand), and use a rolling pin to crush them into fine crumbs. You may also try putting them in a food grater or blender. The smaller the crumbs the better! Mix the crumbs with chocolate syrup and spread over chocolate ice cream.
5. Spread a layer of vanilla ice cream over the crumbs, then cover and freeze.
6. Let set out for 10 to 15 minutes then scrape the sides with a rippled or ridged spatula to create a lined look. Put back in the freezer to refreeze.
7. Mix equal parts whipped topping and ice cream and spread over top. Put back in freezer. Let thaw for approximately 10 minutes before attempting to cut.
8. I used the remaining Oreos to sprinkle on top. If you want to write anything on top, I would suggest waiting until ready to serve and use a tube of cream decorators icing, not a jell.
Enjoy! ~Sarah